Chair Professor Zongjin Li, University of Macao, China
Dr Zongjin LI is Chair professor at University of Macau. He received his B.E. from Zhejiang University in 1982 and obtained both his M.S. and PhD from Northwestern University, Chicago, in 1990 and 1993, respectively. He was a fellow of American Concrete Institute, Chair of China Group of RILEM and Founding President of ACI China Chapter. As the chief scientist, he has led a China Key National Basic Research Project (973), 'Basic study on environmentally friendly contemporary concrete' that promoted the concrete research in China to a world-class level. He also founded the Gordon Research Conference, ''Advanced Materials for Sustainable Infrastructure Development' in 2014.

He is pioneer in noncontact resistivity/impedance measurement for cement-based materials and lead the research activities in this area for about 20 years. He also developed cement-based piezoelectric and opened a new direction for civil engineering. The methodology he developed to utilizing the in situ polymerization of monomer during cement hydration process has shown a strong effect in enhancing flexural strength of cement-based composite. He has published 5 technical books, in which 'Advanced Concrete Technology' published by John Wiley has been collected by many national libraries and major university libraries and used by many universities as text or reference books for civil engineering. He has also published more than 400 technical papers with a Google Scholar citation of 21358 and H-index of 82. He has also been awarded eight US and twenty Chinese patents. Three of his patents have been developed into commercial products.

He received the Arthur R. Anderson Medal from American Concrete Institute in 2017 and Distinguished Visiting Fellowship Award from British Royal Academy of Engineering in 2014.

Research Areas: Cement-based materials

Personal Website: Click

Speech Title: TRICALCIUM SILICATE HYDRATION AND CALCIUM SILICATE HYDRATE FORMATION MECHANISM REVEALING USING AB INITIO METHOD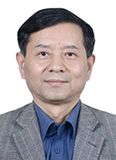 Professor Jianzhong Lin, Zhejiang University, China

His works were funded by more than 40 research projects, including National Natural Science Fund for Distinguished Young Scientists, Key Project of the National Science Foundation of China. So far he has published more than 700 academic papers and won more than ten science and technology awards. He is now the member of council of the Chinese society of mechanics.

Research Areas: Multiphase Flow, Microfluidics, Turbulent flow, Fluid Machinery

Personal Website: Click

Speech Title: Study on focusing and separation characteristics of particles in microchannel flows

Professor Chuang Feng, Nanjing Tech University, China

Prof Chuang Feng received his bachelor degree in Civil Engineering from Chang'an University in 2004 and Master degree in solid mechanics from University of Science and Technology Beijing in 2007. After obtaining PhD degree in Mechanical and Materials Engineering from the University of Western Ontario (Cananda) in 2014. Professor Feng started to work as research fellow at RMIT University from 2015 till 2019 and then gained professorship position in Civil Engineering at Nanjing Tech University.

Professor Feng's research interests are mainly focused on smart materials and structures. He has published more than 30 SCI journal papers, which received more than 1700 google scholar citations with h-index being 21. Among the published papers, three are ESI highly cited and one was selected as IOPselect due to its "novelty, significant and potential impact on future research". As PI, Professor Feng was granted research funding of nearly 6 million RMB. Also he received several prestigious awards and honors, including Endearvour Research Fellowship from Department of Education of Australia, Discovery Early Career Researcher Award (DERA) from Australian Research Council, Best Paper Award from Australian Composite Structure Society, JSPS Research Fellowship, Innovative and Entrepreneurial Talents of Jiangsu Province, Award for Oversea Outstanding Self-financed Graduates and Academic Achievement Scholarship and Western Graduate Thesis Research Funding Award from the University of Western Ontario.

Research Areas: Smart materials and structures
Personal Website: Click

Speech Title: Nonlinear Frequency Response of Functionally Graded Graphene Platelet Reinforced Dielectric Composite Beam

Associate Professor Ahmad Safuan A Rashid, Universiti Teknologi Malaysia, Malaysia

Associate Professor Ahmad Safuan A Rashid obtained his PhD degree in Geotechnical Engineering from The University of Sheffield in 2011, with a Malaysia Higher Education Scholarship. Currently, he is an Associate Professor and Associate Chair for the School of Civil Engineering, Faculty of Engineering, Universiti Teknologi Malaysia. He is also the Head of Geotechnical Research Group and Fellow of Centre of Tropical Geoengineering, providing research and consultation work on geological and geotechnical engineering for the tropical area. The major research area of Associate Professor Ahmad Safuan is on the ground improvement technique and slope engineering. He has published more than 141 referred journal papers. Associate Professor Ahmad Safuan has secured several competitive research grants over RM 4 million and has been involved in several consultation work worth RM 2 million from 2005. He has been involved with several soil exploration and monitoring projects such as under Plus Sdn Bhd, Malakoff - Independent Power Plant, Tanjung Bin and Gunung Pulai under Jabatan Perhutanan Negeri Johor. He has successfully supervised 4 PhD to their completion and currently is supervising 15 PhD students.

Research Areas: Geotechnical Engineering; Ground Improvement

Personal Website: Click

Speech Title: SLOPE STABILITY ANALYSIS BY USING THE INTEGRATION OF TERRESTRIAL LASER SCANNING AND UNMANNED AERIAL VEHICLE DIGITAL PHOTOGRAMMETRY